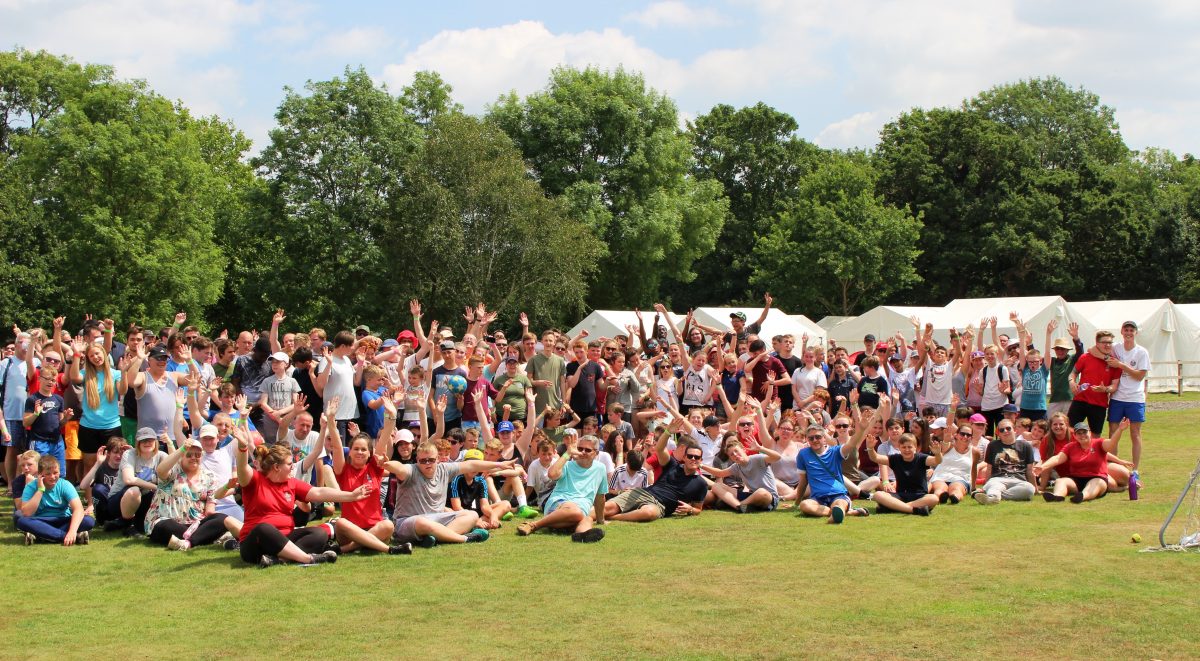 The Essex Adventure Weekend is an annual event run by Essex Boys and Girls Clubs for our affiliated member clubs and our national network. Two days of fun and challenging activities in a supportive youthwork environment.
We take over Stubbers Adventure Centre for the whole weekend so that all of our clubs can bring their members and try out what the centre has to offer at a heavily discounted rate.
Clubs can bring their members for the whole weekend, either making use of the Stubbers tents or bringing their own tents, or they can choose to join us just for the Saturday. Whichever option works for you, there's plenty of room for everyone!
Every youth club affiliated to Essex Boys & Girls Clubs, plus all member clubs of the national network we belong to, National Association of Boys and Girls Clubs, are invited!
Scroll down to find all the details
---
PRICES for Adventure Weekend 2020 to be released soon.

 
Ticket Type
Accommodation
Catering
Early Bird Discount
(Book by 14th February)
Standard Prices
(Book by
22nd May)
Young person
(11-19yrs)
Weekend
Tent Village
Catered

SOLD OUT

 

Weekend
Own Tent
Self Cater
N/A
 
Saturday only
n/a
Self Cater
N/A
 
Adult Leader
Weekend
Own Tent
Catered
SOLD OUT
 
Weekend
Own Tent
Self Cater
N/A
 
Saturday only
n/a
Self Cater
N/A
 
There are only limited number of Early Bird Tickets. To receive the Early Bird Discount, full payment must be received by 14th February 2018. If payment has not been received your tickets will be cancelled.  
Additional tickets can be purchased at full price after this date.
All bookings require a 20% non-refundable deposit payable by 22nd May 2019.
Full payment of all bookings must be received by 31st May 2019.
---
Activities
We decide on the activities about 1 month before the event.
During the day the Stubbers staff run the Stubbers activities on a turn up and go basis so that everyone has a chance to sample all the activities on offer over the weekend.
Saturday activities run from 9.30am-12.30pm, then 1.30pm-4.30pm.
Sunday activities run from 9.30am-12.30pm, then 1.30pm-3pm.
We usually run 13 of the available Stubbers activities daily. These are confirmed nearer to the event and are dependent on weather.
In the evenings, the Essex Boys & Girls Clubs staff, young leaders and Club Leaders run informal activities which usually include football, cricket, team games, arts and crafts, a quiz, campfire and songs, and no matter how hot it is someone usually starts a waterfight!
---
Accommodation
The Stubbers Tent Village is a group of bungalow type frame tents, each with ten beds (5 bunk beds) and plenty of floor space. Visitors need to bring a sleeping bag and pillow with pillowcase (some also like to bring a bedsheet). Tents are strictly single gender.
Each Tent Village is centred around a 60-foot marquee complete with wooden floor, kitchen units, tables and benches, along with an electricity supply. Club leaders pitch their own tents nearby. Stubbers Tents can be booked in groups of 10, male or female. Groups with less than 10 may have to share. We aim to fill every tent with young people, so Club Leaders are expected to bring their own tents.
---
Catering
Breakfast 8-9am Cereal and a fry-up, usually sausage or bacon, hash browns, baked beans and bread.
Lunch 12.30-1.30pm Sandwiches, crisps, fruit and a chocolate bar.
Snack 4:30 – 5:00 hotdogs with onions 
Dinner 6.30-7.30pm A hot meal like chicken fajitas and salad, pasta bolognese or lasagna. Followed by pudding, perhaps apple pies with custard or ice cream, or chocolate cheesecake.
We can cater for special dietary requirements, but ONLY if we know about them in advance.
Drinks Squash, tea and tapwater is available at all times for young people. Tea and coffee is available at all times for leaders and volunteers.
If you are self-catering, you will be responsible for all your own food, including ensuring that you leave the campsite the way you found it.
The Source Coffee Shop is on-site and is open from 8.30am – 5pm. Their menu can be found on their website here.
---
Ratio of Leaders to Young People
Every group must bring a minimum of 2 Adult Leaders. Mixed gender groups must have both a male and a female leader. Large (10+) groups should work to a ratio of at least 1 adult leader per 10 young people, with a minimum of 2 leaders. Leaders are responsible for supporting and managing the behaviour of their club members while at the event. Leaders are encouraged but not required to join in all the activities. Please note that leaders are expected to bring their own tents.
---
Timings
Weekend ticket holders should arrive from 6pm on Friday and must leave the site by 4pm on Sunday.
Saturday ticket holders should arrive between 8.30am and 9am on Saturday and must leave the site by 5.30pm.
---
Age Limits
Minimum age: Club members must be aged 11 by the day of the event.
Maximum age: Club members must be a maximum age of 19, or 25 if they have special needs. Volunteers aged 18+ are welcome as Leaders.
---
Group Size Limits
Since the aim of the event is for clubs to mix with each other and meet people from the network, the following limits apply:
Weekend Ticket, Stubbers Tent Village, Catered: Maximum 30 youth places per club (20 places at Early Bird Price!)
Weekend Ticket, Own Tent, Self-catered: Maximum 100 places per club (including maximum 30 adult leaders)
Saturday Day Ticket: No limits
---
Kit List
Everyone is highly likely to get wet and muddy during the daytime activities! Therefore, although there is free and constant access to hot showers on site, clothing will take time to dry so please ensure everyone brings enough clothing.
All money and personal items (ie: mobile phones, cameras, ipods etc) are brought at the owners risk and are their own responsibility.
Download the Kit List for the Essex Adventure Weekend
---
The Essex Adventure Weekend is an annual event run by Essex Boys and Girls Clubs for our affiliated member clubs and our national networks